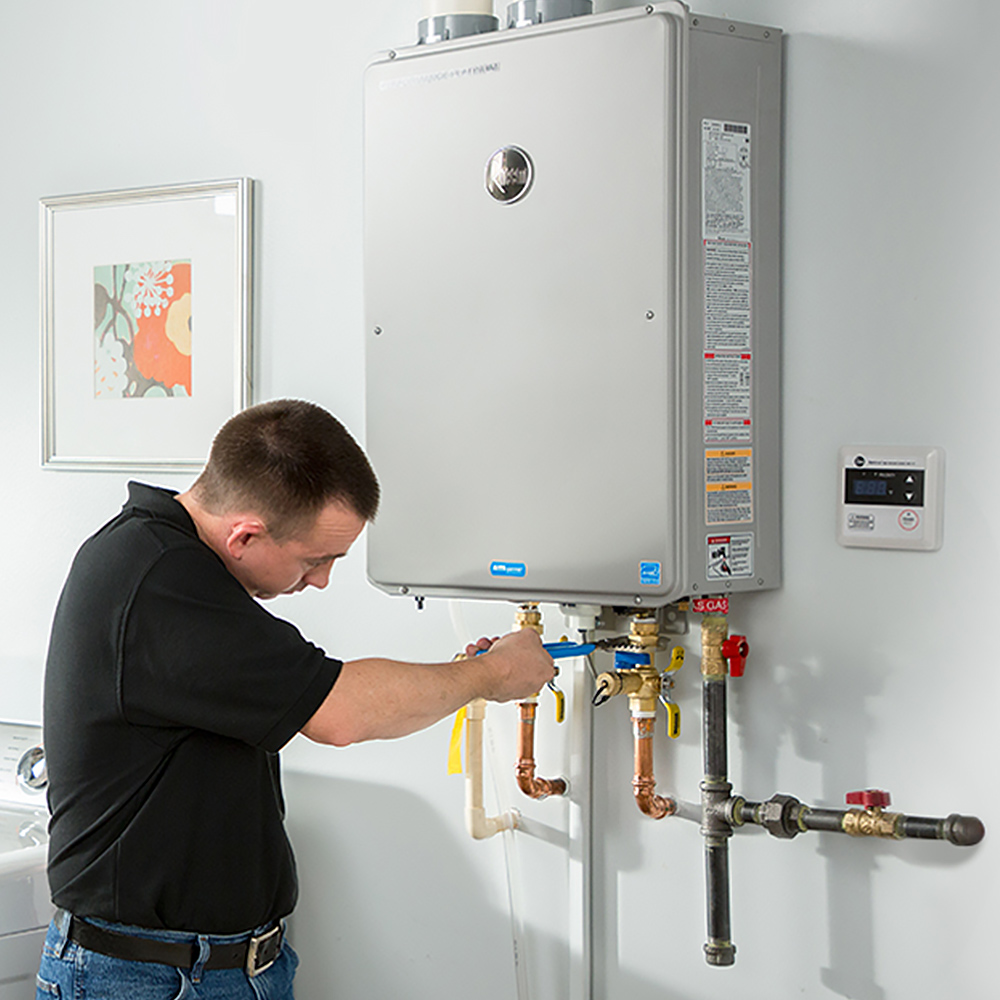 It's critical to have your water heater fixed as soon as possible when facing problems to prevent more damage or any safety risks. Dicks Heating, your friendly water heater repair company, recognizes how crucial it is to have a working water heater. Dicks Heating offers clients quick and dependable repair services they can rely on.
The team of competent experts can fix problems with water heaters, such as a faulty thermostat, leaky tank, or heating element. We assure use of high-quality parts and tools to guarantee the effectiveness and durability of our water heater repairs in Tacoma, WA, and the surrounding areas. Additionally offering water heater maintenance services to keep your appliance running efficiently and smoothly.
Dicks Heating Water Heater Repair in Tacoma, WA, enjoys providing excellent customer service at competitive prices. Contact us immediately to arrange a repair or maintenance appointment and get your water heater back in working order.
Common Problems that Indicate the Need for Water Heater Repair
Water heaters are essential for every household as they provide hot water for multiple purposes around the house. However, like any other appliance, water heaters may develop problems over time, and it's crucial to be aware of the warning signs to avoid potential risks and expensive repairs. 
Here are some common problems that indicate the need for water heater repair:
Insufficient Hot Water:

If you observe that your hot water supply is irregular or lasts for a short time, it indicates that your water heater requires repair.

Discolored or smelly water:

If the water from your faucet is discolored or has a bad smell, it could be due to bacteria or sediment buildup in the tank.

Strange noises:

Odd noises coming from the tank could mean sediment accumulation or a malfunctioning heating element.

Leaks or puddles:

Any visible leaks or puddles around the water heater clearly indicate that you need professional assistance.

Changes in water temperature:

If your water temperature is fluctuating or the water is too hot or too cold, it's time to call in an expert.
If you notice any of these problems, it's imperative that you seek immediate professional help to prevent further damage and ensure your safety. Our team at Dicks Heating provides reliable and prompt water heater repair services in Tacoma, WA, to help you restore your heater to its optimal functioning. Don't hesitate to call us to schedule an appointment and get your water heater back in order.
Choose Dicks Heating For Your Water Heater Services
Choosing the best service provider for your water heater repair in Tacoma, WA, is essential. At Dicks Heating, we provide our clients in Tacoma and the surrounding areas with excellent water heater repair & maintenance services.
Our team of highly qualified professionals can handle any water heater issue, from straightforward fixes to intricate installations. We only utilize the best supplies and equipment to ensure our repairs are durable and efficient.
We provide both installation and maintenance services for water heaters. Routine maintenance will help you avoid more expensive issues in the future, while installing a new water heater can give you energy-efficient options for meeting your hot water demands.
Dicks Heating takes great pleasure in providing outstanding customer service at affordable prices. Given the significance of a smoothly functioning water heater, we always offer our clients timely and dependable services. 
Trust the specialists at Dicks Heating if you require water heater services in Tacoma, WA. Call us immediately to arrange a visit.
Call the Emergency Heating Repair in Tacoma WA 
Emergency heating repair services are crucial when your heating system unexpectedly breaks down or malfunctions, leaving you without heat at crucial moments. Access to dependable emergency heating repair services in Tacoma, WA, on a frigid winter night or cold snap, can provide much-needed comfort and peace of mind.
When you call for emergency heating repair, trained specialists respond immediately since they recognize the urgent issue. They have the skills, experience, and equipment to identify and fix various heating system problems quickly. These experts are knowledgeable in various heating technologies, including furnaces, boilers, heat pumps, and radiant heating systems, and can effectively restore your system's functionality.

Contact Dick's Heating in Tacoma, Washington, for immediate heating repair. Our skilled specialists are on call around the clock to offer rapid support and restore the functionality of your heating system. Call Dick's Heating now for dependable and effective emergency heating repair services in Tacoma, WA.
Frequently Asked Questions